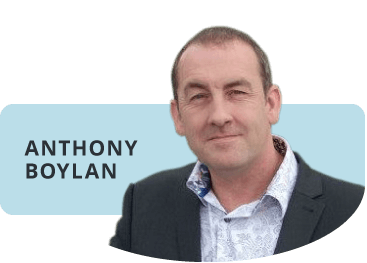 Meet the Chiropractor
Following an accident which resulted in a fractured spine it was recommended Anthony seek chiropractic care to help with the healing process. unlike conventional medical doctors the Chiropractor was attentive and interested in what Anthony had to say, showing genuine care, a course of treatment followed and the results were amazing!,
Within just a couple of visits, Anthony was back on track and he felt so impressed that there were solutions which didn't involve medications he decided to become a chiropractor himself because everybody should experience the benefits of regular care! As Anthony says "you don't have to feel bad to feel better"!
Anthony is Registered with the General Chiropractic Council (GCC), the British Chiropractic association (BCA) and the International Federation of Sports Chiropractic Switzerland (FISC), Anthony continues to advance his knowledge with regular courses including Musculoskeletal Conditions, Neurology, Sports Rehabilitation Therapies, Medical Acupuncture/Dry needling/Inter Muscular Stimulation (IMS),  more recently he has completed a Post Graduate Veterinary Chiropractic Qualification with the world renowned Options For Animals UK  under the scrutiny of the International Veterinary Chiropractic Association I.V.C.A. which is the Gold Standard in veterinary chiropractic care, he continues to stay abreast of the latest scientific research and techniques to ensure the best treatment and realistic outcomes for both his human and animal patients alike.
A realistic approach
Anthony`s approach to resolving your issues is to find the root cause of pain in order to get your body functioning to the best of its ability, Anthony stays up to date with the latest effective techniques and never stops learning, he holds an Advanced Proficiency rating with Activator Methods® and is the only rated Doctor of Chiropractic in the Milton Keynes, Activator is a very gentle evidence based method of restoring nerve function which many patients prefer as with this type of treatment there's no "cracking", perfect if you are not a fan. Doctor Anthony uses advanced testing methods to assess muscle function, he is a member of the Afferent Input Association and can be found at www.muscleinhibition.com, a nerdy bunch, they look to the science of how things in your body work and use a realistic approach to restoring muscle strength and function, great if you want to lift heavier, run faster, throw further or just be an even more awsome version of you.
Staying Active
In his spare time, Anthony and his wife Helen stay busy with their 4 Miniature Schnauzers Doogie, Dolly, Dizzy & Deedee. He takes great pleasure in playing guitar, singing (questionable) and writing music in a band, has a weekly radio show on Stonyradio.com, he's still involved in martial arts at a high level and currently runs a karate club in Stony Stratford and enjoys Scuba diving when possible too.
If you'd like to learn more about what chiropractic care may offer you and/or your pets, contact Milton Keynes Chiropractor Anthony Boylan Ossio Chiropractic today!

Chiropractor Anthony Boylan | 01908 265222